Bitcoin And Cryptocurrencies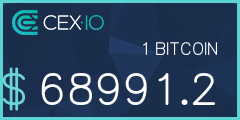 This page is being constantly updated with additional information
What is Bitcoin?
Bitcoin is a payment system introduced as open-source software in 2009 by developer Satoshi Nakamoto. The payments in the system are recorded in a public ledger using its own unit of account, which is also called bitcoin. Payments work peer-to-peer without a central repository or single administrator, which has led the US Treasury to call bitcoin a decentralized virtual currency. Although its status as a currency is disputed, media reports often refer to bitcoin as a cryptocurrency or digital currency.
Bitcoins are created as a reward for payment processing work in which users offer their computing power to verify and record payments into the public ledger. Called mining, individuals or companies engage in this activity in exchange for transaction fees and newly created bitcoins. Besides mining, bitcoins can be obtained in exchange for fiat money, products, and services. Users can send and receive bitcoins electronically for an optional transaction fee using wallet software on a personal computer, mobile device, or a web application.
Bitcoin as a form of payment for products and services has seen growth,and merchants have an incentive to accept the digital currency because fees are lower than the 2-3% typically imposed by credit card processors. The European Banking Authority has warned that bitcoin lacks consumer protections. Unlike credit cards, any fees are paid by the purchaser not the vendor. Bitcoins can be stolen and chargebacks are impossible. Commercial use of bitcoin is currently small compared to its use by speculators, which has fueled price volatility.
Why Should I Invest in Bitcoin?
Good question.  When i started this article this morning, bitcoin was sitting at $2339.  3 hours later and bitcoin is now $2396.  The price is volatile like gold as Bitcoin is a limited resource, unlike fiat currency where the reserve bank can just print more.  3 months ago, Bitcoin was $900.  So for me the decision was based on investing.  I still have my normal investments with Old Mutual and Liberty.  I have seen greater growth in my Bitcoin balance if I converted back to ZAR than I wil ever get out of my normal investments.  And there are no brokers.
How to I Start with Bitcoin?
Get a wallet. A wallet is a place to store your bitcoins.  You can have parts of a bitcoin the same as South African rands and cents.  Bitcoins are made up of Satoshis. 100 000 000 Satoshi is 1 bitcoin. When I started this article, 1 Satoshi was about 0.005c ZAR
There are several options for a wallet.  You can have more than one wallet.  You may incur transaction fees transfering between wallets.  For security, I prefer a phone based wallet instead of a web based wallet.  Web based wallets have been hacked in the past.
On my android phone I use Bitcoin Wallet by Bitcoin Developers. It is simple and straight forward. Backing up your wallet is critical and this app has easy to follow steps.  I like the simple interface and it allows you to easier send and receive bitcoins.
I have also installed CoPay by BitPay which has more advanced features and runs on multiple devices.  The added features may confuse people who are new to bitcoin,
Breadwallet is one of the most popular IOS wallets and they recently developed an Android version.  I have installed the app and it looks very user friendly, but have not used it yet.
Should you wish to use an online wallet, the easiest one I have found is BitGo. They charge 0.25% transaction fee. They take security seriously and the wallet is available whereever you have internet.  Blockchain.info is one of the oldest web based wallets.  It has been hacked in the past.  If you wish to use them, I suggest logging in via the chrome addon
Once you start storing a lot of Bitcoin, it would be safer to use a hardware wallet like the Nano from Ledger.
Here is a video about the Ledger nano hardware wallet
Now that you have a wallet you need to buy or get Bitcoin.
How do I Use Bitcoin
You can purchase physical goods using a WireX prepaid bitcoin debit card.  You can buy from an online store that uses PayFast payment processor as they now support bitcoin provided that the Supplier has set it up.  I am busy doing exactly that for a client SkyFlower Clothing on www.skyflower.co.za
How to I buy or receive Bitcoin
The first and quickest method is to buy bitcoin with your local currency.  You can use an exchange.
Luno is a well established exchange available in Worldwide including South Africa. They take 1% of tradng fee and charge R8.50 to convert bitcoin to ZAR.
If you prefer to exchange peer to peer or meet the person face to face to exchange, localbitcoins.com is the place to go.  If you are not meeting in person, first look at the price, then only choose people with more than 1000 transactions and 100% success rate to be sure your transaction will be successful. Look for someone with a green dt on the left which shows they are online. LocalBitcoins charges 2% of the transaction fee.
Another way to earn bitcoin is to job work for it.  Some jobs, mainly in the crypto industry, pay in Bitcoin. Whats great about this is you can work anywhere in the world and not be charged massive exchange rate fees on your earnings.
Bitcoin mining is when your hardware is used to process bitcoin transactions.  You get ad every time your hardware stores info onto the blockchain. Since the blockchain has grown to massive proportions, you wil send more money on electricity than what you will get from mining.  Cloud mining is real and is run in big data centres.  The scams ad ponzi schemes are also very real.  I have been to several presentations that showed me videos of people walking through mining centers running specialised hardware.  It is very difficult to determine what is a scam and what is not. Retail mining contracts can be purchased as a once off and you will earn dividends based on the size of your contract.  This seems to be the least risky way of mining currently. Genesis Mine, Affinity Mine and Dragon Mine are 3 legit mines that offer retail mining contracts.  I ave personally bought contracts at Dragon Mine.  You can buy a retail contract with cash with this guide.  It is not as complicated as it seems.
Your bitcoin receive address is based on a unique master key (Exended Public Key) and will change every time you receive a payment so that users will not be able to track your entire payment history in the blockchain.  This is based on a hierarchical deterministic framework.  You can still receive Bitcoin to any of your previous addresses.  So if you set up with payfast or publish your address on social media or on a printed poster, those addresses will still be valid.
Get Bitcoin for Free
The alternative and least risky way of earning bitcoins is via faucets.  Think of a leaky tap.  It may be very little (around 50 Satoshi most times) every time you click, but over time your bucket will fill up. You will need around 50000 Satoshi to do a withdrawal to your wallet.  You can also bet and play the lottery to increase your chances. You earn Satoshi by watching adverts and clicking the I'm not a robot button every 5 minutes or 1 hour depending on the faucet.  Faucets like Moonbit have a minimum claim time of 5 minutes, but will continue to grow as long as the page is open.  The bigger the total, the slower it grows.  Moonbit makes money off the ads it shows and gives you part of the profit.  YOU WILL NOT GET RICH!. As mentioned earlier, 1 Satoshi was around 0.005c ZAR. So 50 Satoshi is R0.025 ZAR.  This should not be a full time job,  I click the button while watching TV or reading on my phone.  I made enough for my first mining contract using faucets. How you use the faucets depends entirely on you.  Most days I open moonbits in the morning and click once, then go on with my day. Some faucets pay directly to your bitcoin wallet, others pay into a Xapo wallet of coinpot wallet.  Xapo charges insane withdrawal fees.  Whe you sign up with the faucet, make sure you use the same email address for all the ucets that pay into the same wallet or pot so that your Satoshi are lumped together.  When I started, I created a different address for each faucet and could only withdraw from the wallet when it hit 50000 Satoshi.  It took forever. Interestingly, I am making more out of moonbits than my mining contract.  There is more work involved with moonbits (click a button), where the contract runs itself.  In the 3 hours that I have spent on the first draft of this page, I have made 450 Satoshi (about R0.22 ZAR) with moonbits.  I have not opened the other faucets while typing.
I am listing working faucets below, grouped by my experience and their payouts.  Please feel free to add comments and suggestions.  Remember to use the same address for each payout method so your earnings are lumped together.
Pays to CoinPot.co (Register here first and confirm your account by clicking the link in your email)
Moonbit 5 Minutes
Bitfun 3 Minutes (Click on Play Games Faucet is at the top)
Bonusbitcoin 15 Minutes